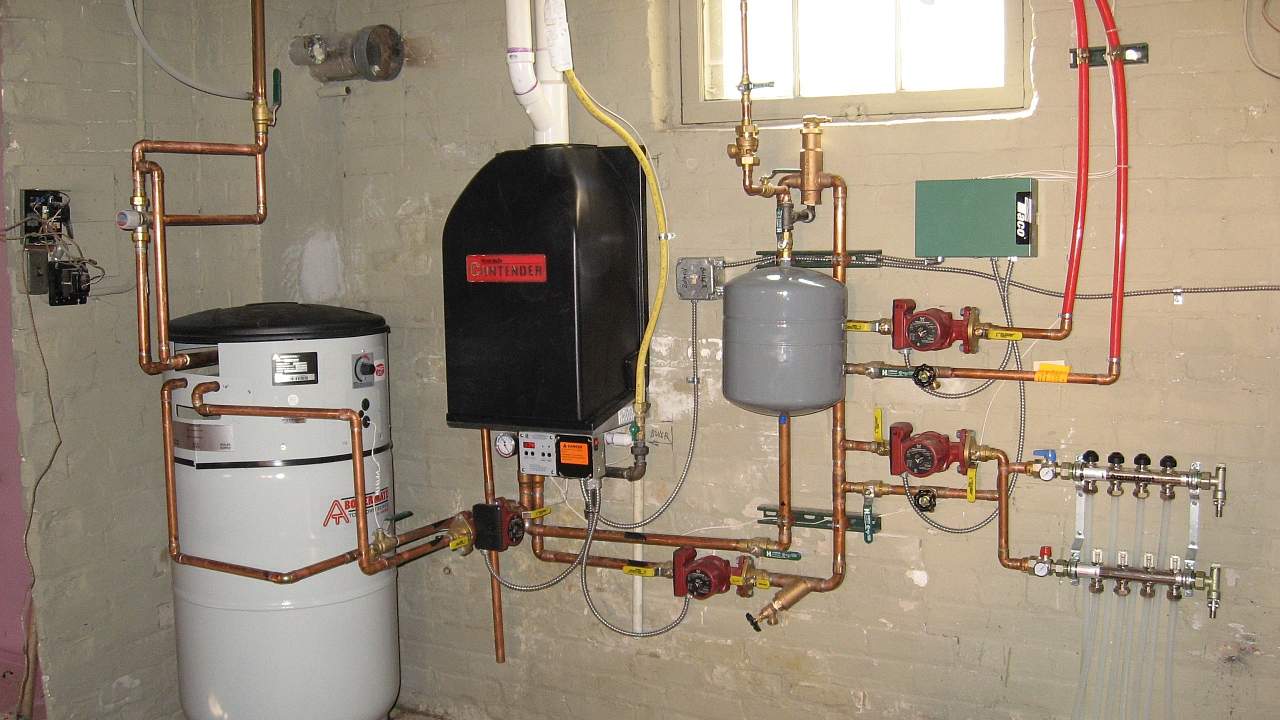 Regular servicing for your boiler is similar to a routine check-up at the mechanic for your automobile. It assures you that everything is in functioning order. It may also assist in keeping your boiler from breaking down because an engineer should be able to detect any faults before they become an issue later on. Finding a skilled and trustworthy specialist, on the other hand, can be difficult.
We've put up this guide to help you understand how to choose oil boiler repair & service and what to expect during that service.
What happens during a boiler service?
Before we get into what happens during a service, we need to make sure the engineer is qualified for the task. Request to check their ID card before they begin working on your boiler.
Here are a few things your engineer might do during their visit:
Visual inspection: Your engineer will inspect the boiler for any corrosion or leaks and ensure that it still satisfies current norms and requirements. They will also check the flame in your boiler visually.
Removal of the boiler casing: Before cleaning the inside of the boiler, they'll double-check the components to make sure they're all in working order. They should check the heat exchanger, burner, main injector, and spark probe.
Flue check: The engineer will inspect the flue terminals for obstructions and confirm that the flue installed is correct.
Gas pressure check: It ensures that your boiler operates at the proper pressure.
What to look for when hiring an oil boiler repair service
Customer service and assistance
Customer service is one of the most crucial factors to consider when choosing a boiler repair company.
It's reasonably easy to locate reviews these days, and you should take the time to do so and see what other customers have to say. Reviews are also available on their Facebook sites and website.
It's also good to directly get references from the engineer or company's prior customers. That way, you'll obtain an unbiased opinion from people who have firsthand knowledge of the gas boiler repair firm.
Manufacturer preference
Most boiler repair firms have a preferred manufacturer. When this is the case, they likely install such manufacturer's boilers regularly, which indicates you may put your trust in them. They collaborate closely with the company to provide ideal possible support for gas boiler repairs. It could save you money in parts and labour time if they're an expert on a specific boiler brand.
Years in operation
A good and reputable boiler repair firm that has been in business for a long time will almost certainly be good; otherwise, they would not be in business. They have a robust consumer base that is loyal to them (companies that have excellent customer experiences hold onto their customers). It also implies that they have a lot of experience and have been doing repairs for a long time. So if they've been in business for a while, that's a big tick in the correct box.
Cost
A respectable firm will be entirely open and honest with you about the estimated price of your repairs. They'll go over any call-out fees and parts and labour prices. They will inform you of your alternatives and assist you in determining the best course of action for your specific case.
We recommend requesting a completed, signed, and written report from your gas boiler service engineer once any required work has been completed, and your boiler is back up and running.
Final Thoughts
If something goes wrong with your oil boiler, you'll want it fixed as soon as possible. To keep your oil-fired heating system in good operating order, you should get it serviced yearly. If a guarantee covers your boiler, it's critical to keep up with routine maintenance to extend the warranty duration.