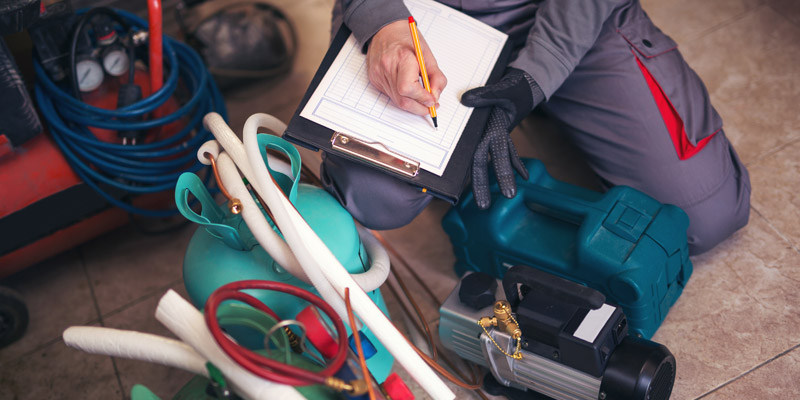 Maintaining your furnace is critical to keeping it functioning efficiently. As a homeowner, you can take a few things to ensure that your heat equipment is in good working order.
The importance of maintaining heating equipment regularly cannot be overstated. The heating service Galway gives your heating system, whether a furnace, boiler or heat pump, a complete inspection to get it ready for the winter.
So, what kind of heating maintenance should you make sure you do before the cold season arrives? Continue reading this article to learn more.
Why is heating system maintenance required every year?
Every year, you should inspect your entire heating system and other inspections and maintenance programmes.
A heating system's many components can fail at any time of year. It is beneficial to your financial situation to have your heating system in good working order. You can avoid substantial out-of-pocket payments if anything entirely breaks down if you keep up with maintenance. Routine maintenance extends the life of every component of your home heating system.
Additionally, maintenance assures that you will have heat during the chilly winter months.
Check For Vent blocks.
While this step is unlikely to necessitate a central heating repair service, it's surprising how many people overlook it.
Vents allow the free movement of air throughout the home. It's difficult for them to perform their work if there's a piece of furniture. We advise leaving about 18 inches between the vents in your home and the furnishings for optimal effects.
Remember that rugs and drapes can occasionally block airflow throughout your home.
Inspection and replacement of filters
Your home heating system's filters keep the air clean. Warm air travels through ducts and heats the residence room by room in central heating systems.
Dust and particles will be pushed throughout the house by clogged air filters. Air contaminated with dust and particles is dangerous to your health and should be avoided.
A home heating professional will inspect each air filter to verify that it is clean and allows for the free movement of hot air throughout the house. Replacement of Filters is easy since they are very affordable components of a home heating system.
Inspection and replacement of duct
Warm air travels around the house through air ducts in furnaces and central heating systems.
Insulation in duct systems can wear out or break down over time. Heat gets dissipated inside walls and other locations where it isn't supposed to be flow. The thermostats will wrongly indicate a lower temperature since air is not heating your home, and hence your system will draw more fuel.
Heating system professionals inspect all ductwork in a home to ensure appropriately connected to provide warm air throughout the house.
Make an appointment for a professional inspection.
Of course, hiring a professional for heating maintenance is the most critical step.
If your heater has been producing odd sounds or is concerned that it could need heating system service, a professional make sure that you correctly diagnose the problem. They will also determine whether your system needs any new parts or if it's advisable to replace them entirely.
Make a servicing once a month before winter arrives for the most significant effects. This way, you'll know you'll have enough time to make any necessary repairs.
Search for a company that provides a guarantee on repairs and 24-hour emergency service. You could also look at a company's web reviews to get a sense of the kind of service you may expect.
Final Thoughts
We hope that our heating equipment maintenance checklist has provided you with valuable insight. Make sure your heating system is in good operating order before winter arrives.
Heater maintenance and repair are critical duties for any household. It will save you money, and heater repairs will keep your house warm during the winter.